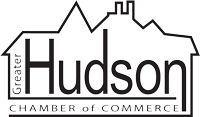 It is the Greater Hudson Chamber of Commerce's honor to present the award for Small Business of the Year to Sousa Realty & Development.
Sousa Realty and Development was established by Manny and Kay Sousa in 1987. After more than 2 decades in business and over 600 homes built in the greater Hudson NH area, Sousa Realty & Development continues to grow and serve the residents and business community of Hudson, New Hampshire.
Sousa Realty and Development started by building a few homes and actually taking on some projects for the FDIC in the early 90's when the economic conditions were bad. Under the direction and determination of Manny and Kay the business continued to prosper. Manny's dedication and love for the business sometimes finds him working 120 hours a week to be on the building sites. As economic times got better the Sousa name became well known and people started to approach them with property.
Manny Sousa Junior has grown to be an integral part of the business building a strong relationship with the town understanding the requirements necessary to successfully grow in the community. The entire team at Sousa Realty and Development works together as a team and the employees are treated more like a family.
As a conscientious business in the community, Sousa Realty and Development will extend themselves to its customers, even those of which they worked with over 15 years ago that may come to them with questions on their home in regards to manufacturer or paint colors used when it was build and try to assist them. They go above and beyond in so many ways for their customer and community.
In addition to providing top quality homes to their customers, Sousa Realty and Development's dedication to the community is widespread and with their involvement in many facets to the community. As part of one development project they agreed to build a baseball field for the town, it took several years to find a location, however they followed through with their commitment and a new field known as Sousa Field for the children and adults to enjoy.
The owners of Sousa Realty and Development have made it a priority to support local businesses, schools, and town support services such as the Hudson Police Department, Hudson Fire Department as well as CHAD, and Moore Mart through volunteering and donating time, money and materials whenever possible.
As responsible business owners, Sousa Realty and Development aids such local organizations as Zach Tompkins, the Hudson 9-11 Memorial at Benson's Park, Friends of the Rodgers Memorial Library, Hudson Youth and Adult baseball and softball teams, Alvirne Music and Football programs, the Hudson Men's Basketball, Hudson Lions Club and is a Friend of the Hudson-Litchfield Rotary Club in addition to being a long time member of the Greater Hudson Chamber of Commerce. During the holiday's the Sousa Realty team provided a local family with four children gifts when they learned of their undergoing hardships, further examples of their devotion to the community.
Sousa Realty and Development has stepped up as a business that challenges themselves to be a part of its community by making contributions of time, talent and donations while taking initiative as an outstanding business within our community.
Gr. Hudson Chamber of Commerce
March 27, 2013